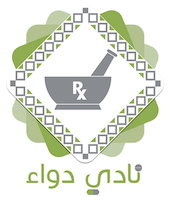 Dawaa Club is a volunteer student club that aims to inspire the creative side of pharmacy students and develop their talents. It seeks to shape student scientific and professional personality in a way that enriches their knowledge and future experiences through providing leading scientific, social, and athletic programs.
Goals of the Club
​​​

Strengthen the spirit of volunteering among students.

Boost self-confidence in student personalities.
Provide students with opportunities to show their talents and support their ideas.
Utilize student free time.

  Cultural and Social Activity Leader
  Dr. Mofareh Alzahrani
  malzahrany@kku.edu.sa
  Phone: 017-2418103